SEARCHING FOR CAR
DETAILING NEAR ME?
Have you been searching for the best car detailing near me? Ceramic Pro San Jose powered by Mr. Tint is your trusted car detailing shop in the Bay Area. Serving the greater San Jose county, we guarantee quality in all of our work. This package includes a thorough exterior hand wash using eco-friendly products. We do a full wipe down of the tires, windows and glass. Next, we use the clay bar technique to remove any remaining contaminants from your vehicle's paint. The clay bar slides across your vehicle's exterior and has the ability to remove stubborn substances like rail dust and brake dust which can't be removed with traditional washing techniques. Prior to using the clay bar, we prep your vehicle with a clay lubricant to avoid scratching. This package is very popular amongst our customers and will leave your vehicle shining bright! Your search for the best car detailing near me ends with us. Our team wants to serve all your car detailing needs. We take great pride in providing high quality services to every customer. Call today to refresh your vehicle.
Thorough Exterior Wash
Clay Bar Decontamination
Added Polish + Shine (1 Stage Correction)
Wheel and Tire Detail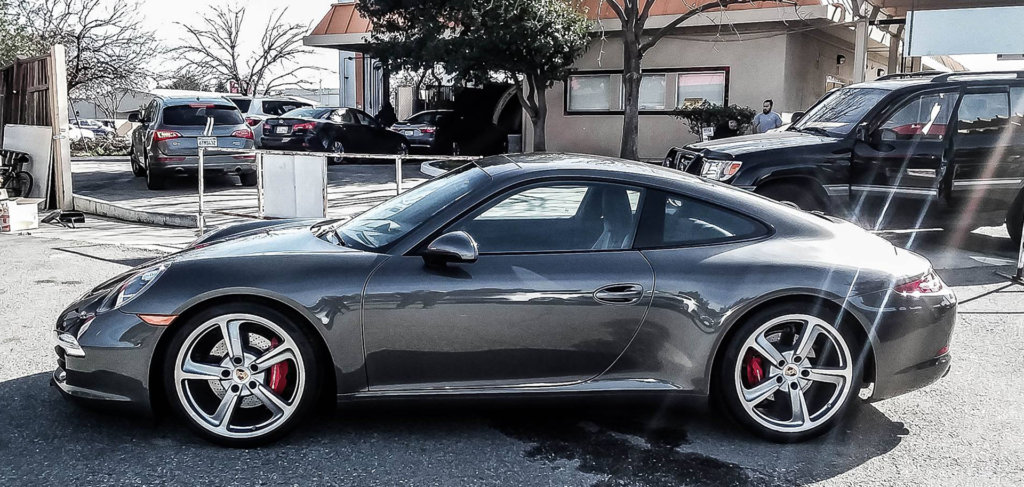 The best way to protect your investment!
Clay and Polish Decontamination
When it comes to decontaminating your vehicle, the clay bar method will remove all particles from your vehicle's exterior. Once your vehicle is completely decontaminated, we will begin the polishing portion. The polishing will seal in your paint and add a beautiful gloss finish so you car will shine bright. After receiving our Clay & Polish package, many customers opt in for a Ceramic Pro or Clear Bra package to keep their vehicle's protected.

Ceramic Pro
uses nano-technology to protect your vehicle's paint against everyday wear and the elements.